1940 Ford Classic 50's 60's Lead Sled - Custom Built Model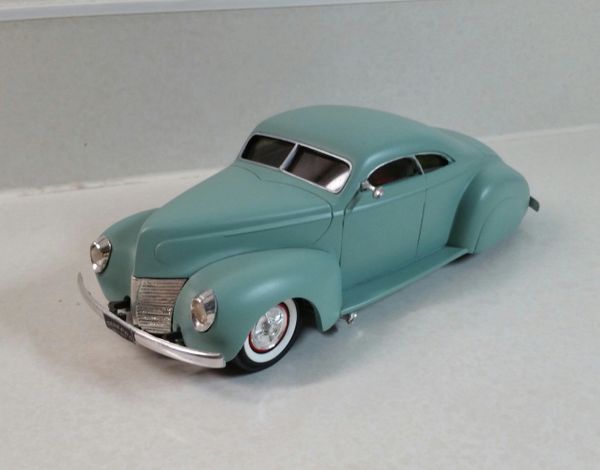 1940 Ford Classic 50's 60's Lead Sled - Custom Built Model
Limited Offering

*Custom Built Model*

1/25th Plastic Model of a 1940 Ford ~ but not from a kit.
This was totally custom built from scratch.....starting with a after market "Resin" body, then finished with various parts from other cars 'n kits, to make what you see here, in the Traditional Lead Sled style of George Barris in the 50's & 60's.
This baby is LOW, and yet both sets of axles / tires wheels / roll jusssst fine.

~ I only have just this ONE ~

so if you want it, Jump on it.

Check back with us regularly 'cause we will always be posting more Unique & Rare items as we get the chance.

***
International Orders ~ Please contact us Direct ~ for a shipping quote on all items / orders, so we can send you the proper payment amount by email invoice.