2 oz. ~ Clear PET Bottle with "SNAP CAP" for - Paint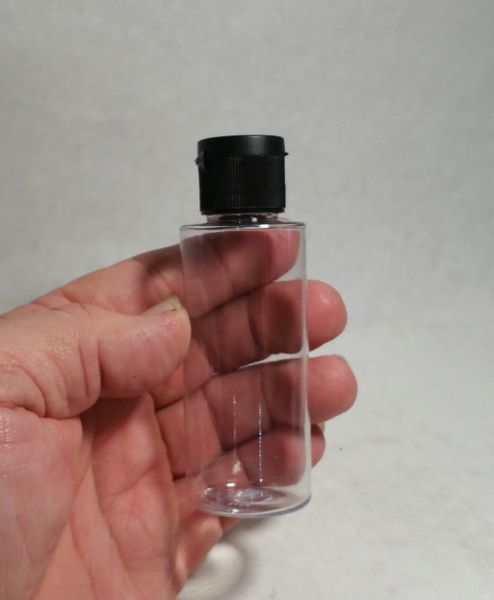 2 oz. ~ Clear PET Bottle with "SNAP CAP" for - Paint
# # #  INTERNATIONAL CUSTOMERS  # # #  
Please contact us Direct:  vondago@yahoo.com  
~ 
 for a shipping price cost quote on # ALL Items # so we can send you the proper payment amount via Personal Email invoice.
  2 Oz. 
Clear PET bottle

with " SNAP CAP " Lid
For use with 1 Shot brand paint or Urethane , Etc. 
* To use this bottle style with "Thinners" ~ you should use the *Flip Spout* version
* Affordable enough to keep extras on hand at the Shop & in your Travel kit, Etc.