Von Dago '32 Coupe Monster ***Clearance Sale***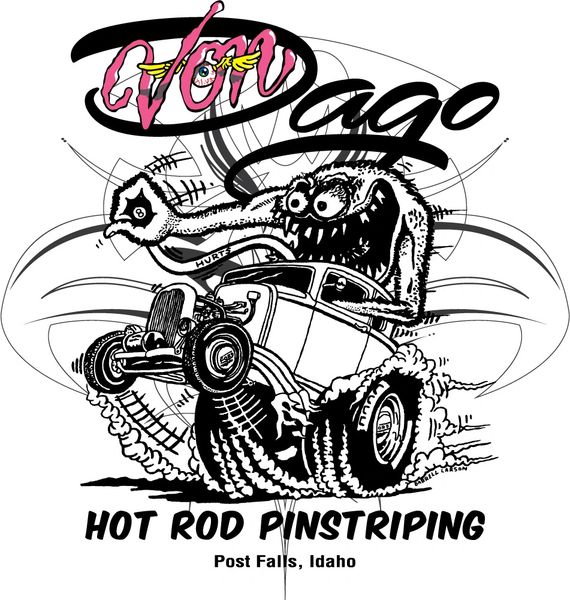 Von Dago '32 Coupe Monster ***Clearance Sale***
# # #  International Customers  ~ NOTICE  # # # 
 Please contact us Direct:  vondago@yahoo.com  
~  
for a shipping price cost quote on # ALL Items # so we can send you the proper payment amount via Personal Email invoice. 
Free Shipping is for the United States Only ! ! !




Koolsville Daddy-O


Keeping the tradition of Von Dutch & Ed "Big Daddy" Roth alive
!
Von Dago, together with long time hot rod friend Darrel Larsen, they created this great design and made this awesome T-Shirt showing a '32 Ford Coupe with Darrel's Roth style monster, and Dagos' unique hand lettering & pinstriping design.
Long Lasting
""
Excellent Quality"
"
100% cotton WHITE short sleeve shirt with full logo on back ~ with smaller logo on left side chest.
*
Look in our store under "Swag Goodies" for the matching
POSTER / STICKER SET of this Bitchen' artwork
! ~
plus a cool matching Shop Rag too