'32 Ford 2 dr. Sedan Rat Rod - N.O.S. 2006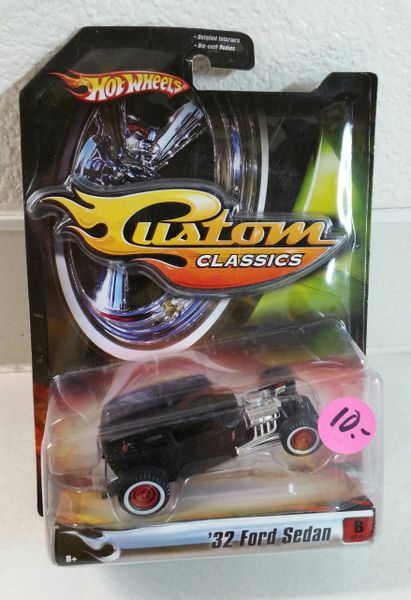 '32 Ford 2 dr. Sedan Rat Rod - N.O.S. 2006
N.O.S. from 2006
*'32 Ford 2dr. Sedan*

Hot Wheel ~ Rat Rod

Long out of production & circulation.

This is a Bitchen ' 1/43rd scale diecast Rat Rod.

Satin Black / Pinstriped / Chopped - Channeled / Red Steelies & White Walls.

Check back with us regularly 'cause we will always be posting more Unique & Rare items as we get the chance.

***
International Orders ~ Please contact us Direct ~ for a shipping quote on all items / orders, so we can send you the proper payment amount by email invoice.