Flames & Eyeball ***Clearance Sale***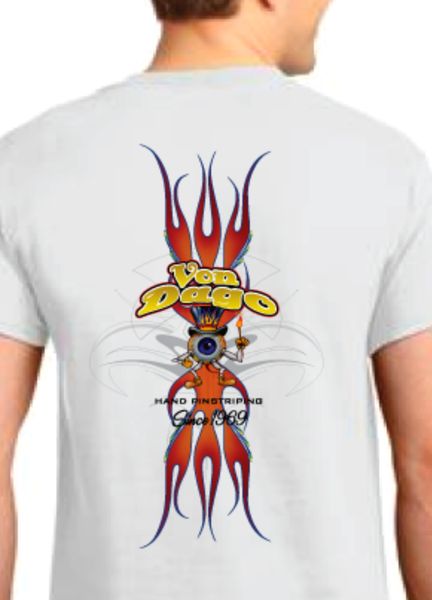 Flames & Eyeball ***Clearance Sale***
# # #  International Orders ~ NOTICE # # #  
Please contact us Direct:  vondago@yahoo.com  
~  
For a shipping price quote on ****All Items**** so we can send you the proper payment amount ~ via Personal Email invoice.
Free Shipping is for the United States Only ! ! !


Von Dago's

Awesome Flamed T-Shirt
Original design of Flames & Cartoon Eyeball with Gray Pinstriping in the background.
We use only
"
Excellent Top Quality
"
100% cotton shirts that
LAST
for years.