Flying Eyeball Pin ~ GOLD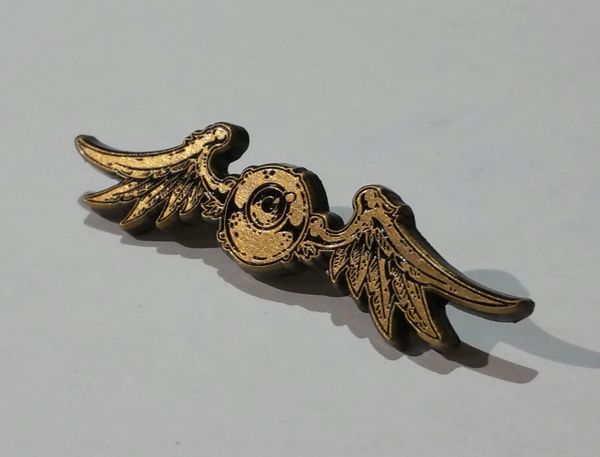 Flying Eyeball Pin ~ GOLD
Free shipping is for the 
United States ONLY
Free shipping is for the 
United States ONLY
# # #  
International Orders
 ~ 
NOTICE  
 # # #
Please contact us Direct:  vondago@yahoo.com 
for a 
shipping COST price
 quote on
 #* 

ALL

 items
*
#
 so we can send you the proper payment Amount via Personal Email Invoice
~ is for the  ~  UNITED STATES ONLY 

! ! !
     Gold 

Flying Eyeball Hat Pin
Great 'Lil Kustom Kulture collectible "Metal Hat Pin", designed by the very talented Zach Matthews. 
Wear it on your Hat, Shirt lapel, glue it on your paint kit, or heck ~ put on the dash board of your Hot Rod.
The detail is fantastic !


### International Customers ###  
Please contact us Direct:  vondago@yahoo.com  ~  
for a shipping price cost quote on # ALL ITEMS # so we can send you the proper payment amount via Personal Email invoice.
Free shipping is for the United States ONLY