Embroidered Golf Polo Shirt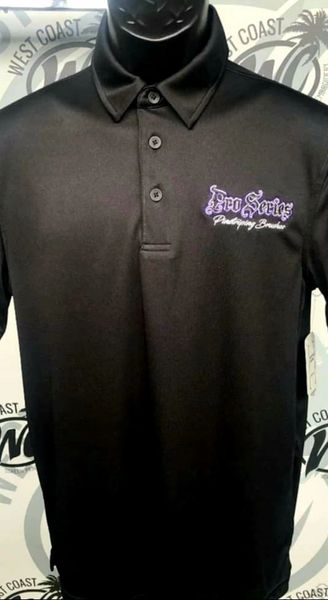 Embroidered Golf Polo Shirt
Free shipping is for the United States ONLY
Look Professional & have a Sense of Pride!

Embroidered Pro Series Golf / Polo Shirt
Excellent Quality 100% Polyester
Super Soft and a very comfortable shirt that will LAST.
Jet Black with gorgeous Silver & Purple "Embroidered" Logo
In very limited quantities!
Sizes Available: S - M - L - XL - XXL - 3X 
### International Orders ~ NOTICE ### 
 Please contact us Direct:  vondago@yahoo.com  
~  
for a shipping price cost quote on # ALL ITEMS # 
so we can send you the proper payment amount via Personal Email invoice.