Matching Pair of Original 1933 Idaho Lic. Plates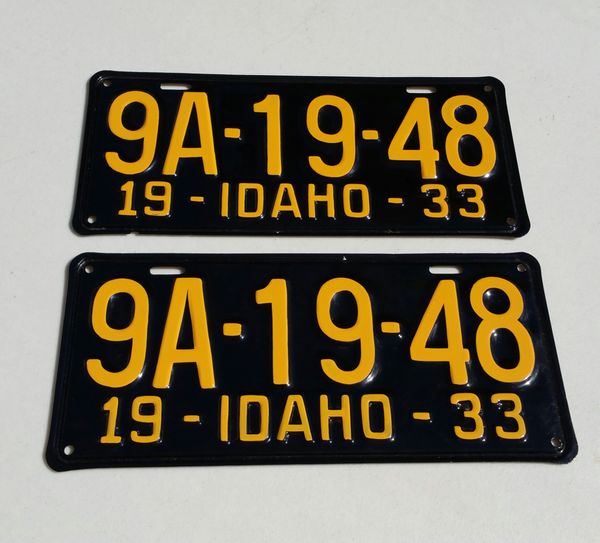 Matching Pair of Original 1933 Idaho Lic. Plates
Limited Offering

1933 Idaho Lic. Plates

Super straight beautiful plates.
Not 100% perfect ~ but pretty dang near. One has some small pinholes.

Powder Coated Black ~ then I lettered them in the correct year color.
Hard to find a matching set like this ~ especially in this pristine completely restored & ready to use condition.
Shipped FREE


Check back with us regularly 'cause we will always be posting more Unique & Rare items as we get the chance.
*** International Orders ~ Please contact us Direct ~ for a shipping quote on all items / orders, so we can send you the proper payment amount by email invoice.