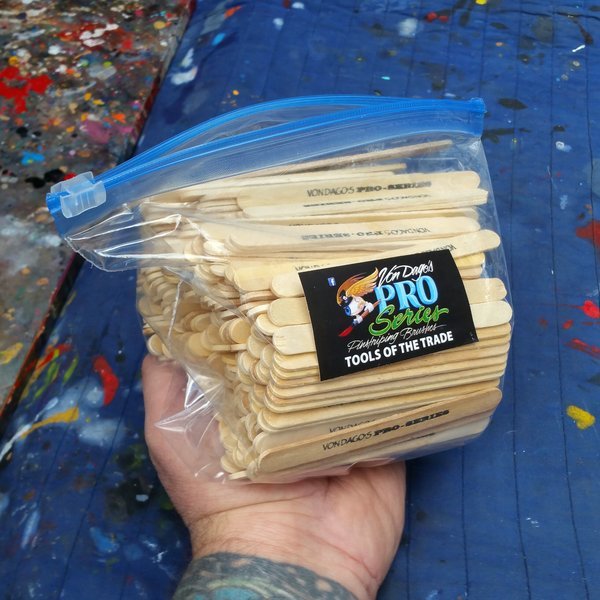 One Pound of Stir Sticks
### International Orders ~ NOTICE ### Please Note:
Because of the * extreme * weight * we would NOT suggest to ship these over seas! .... But if you insist, then please email us: vondago@yahoo.com ~ for a shipping price quote.

1 Full Pound

Wood Stir Sticks

* Over a years worth of these Real Wood - Environment friendly tool, a pinstriper can't be without.
* Enough to keep at the Shop, at Home & in your Travel kit, Etc.
* Works with either Right or Left handed Stripers! ! ! !