Oneshot Can - Business Card Holder - with Flying Eyeball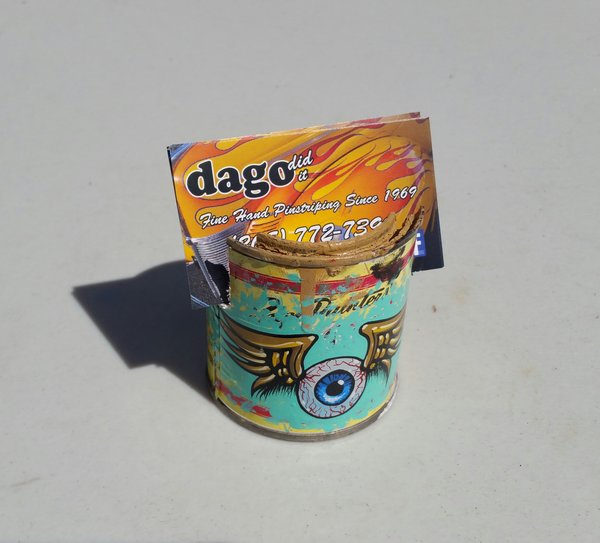 Oneshot Can - Business Card Holder - with Flying Eyeball
# International Customers #

Please email us directly at: vondago@yahoo.com ~ So we can send you the proper shipping cost on all items, via Personal email Invoicing.
Limited Offering]
FREE shipping .... USA only
By special request ~

I turned these EMPTY Oneshot paint cans into unique

~ Business Card Holders ~

with a painted cartoon Flying Eyeball, making these great conversation pieces and truly One-of-a-Kind attention getters.

Colors available:
Tan - Red - White - Blue - Magenta.

FREE shipping .... USA only

Check back with us regularly 'cause we will always be posting more Unique & Rare items as we get the chance.