Pinstriped Mannequin Female Form - Satin Black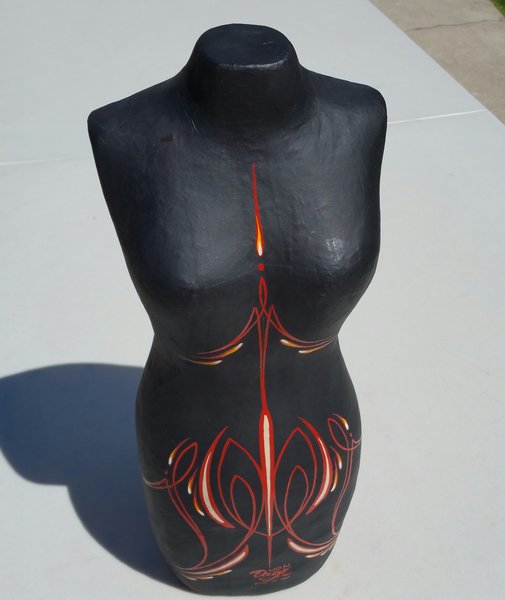 Pinstriped Mannequin Female Form - Satin Black
Unique & Limited Item
Hand pinstriped Mannequin of a female form. These have become very popular within Kustom Kulture community, so Dago joined in on the fun of painting some of these up, making them a One-of-a-Kind collectable & conversation piece.....and an awesome display goody.
Each one is uniquely different.

Approx: 16" tall x 5" thick

Notice ~ These take a fairly large box & lots of packing to ship them

Check back with us regularly 'cause we will always be posting more Unique & Rare items as we get the chance.
*** International Orders ~ Please contact us Direct ~ for a shipping quote on all items / orders, so we can send you the proper payment amount by email invoice.