2023 Pro Team "Mini Poster" - *FREE*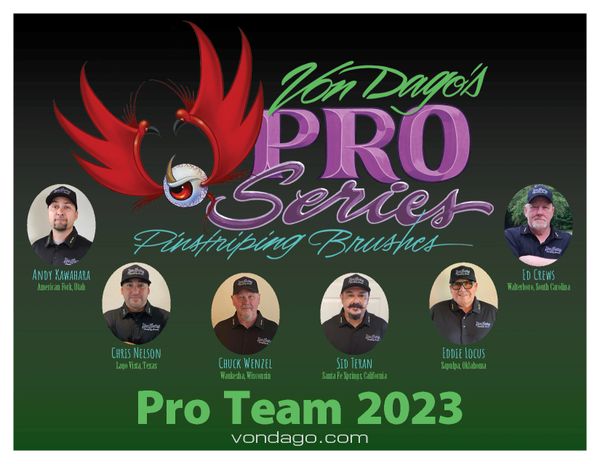 2023 Pro Team "Mini Poster" - *FREE*
Free shipping is for the United States ONLY
2023 PRO TEAM
Collectible Poster
This years awesomely talented super team is:
Andy Kawahara - UT.
Chris Nelson - Lago Vista, TX.
Chuck Wenzel - Waukesha, WI.
Sid Teran - Santa Fe Springs, CA.
Eddie Locust - Sapulpa, OK.
Ed Crews - Walterboro, SC.
Who proudly Endorse & Use our brushes to create their fantastic art with !