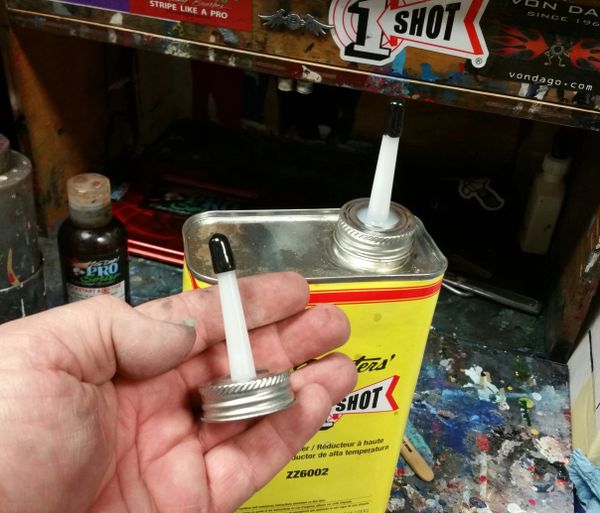 EASY POUR CAP
EASY POUR CAP


* NO MESS
* NO WASTE
Interchangeable "Replacement Cap" for most all standard sized U.S. measure Quart & Gallon cans
Heavy duty & durable, yet Lightweight.
VERY useful and will last forever!

* For multiple cap "Savings" - Look at our 3 Pac Deal
*** NOTICE *** 
When checking out with *THESE* and other multiple items ~ 
The Shipping system might hit you with a ridiculous high shipping cost.
.....DON'T FRET or PANIC......
Once we pack & select the proper shipping service, we ""always - always"" issue a REFUND back to your payment method!
WE are Pinstripers for Pinstripers & not out to rip anyone off, or make profits from mere shipping costs.!