Baby Vader # 1 Real Hair - DETAILER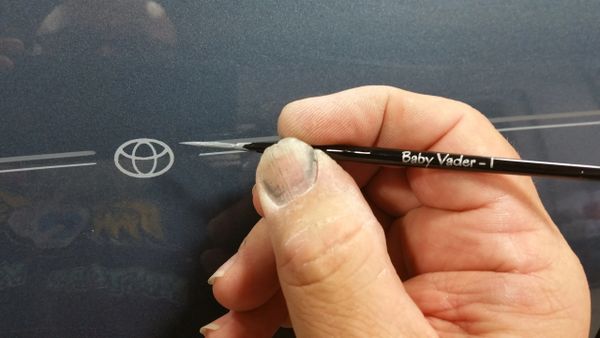 Baby Vader # 1 Real Hair - DETAILER
* Shipping is for the United States ONLY! ! ! ! 
* Baby Vader *
Mini Detailer # 1
Made with 100% Real Blue Squirrel Hair, this brush is "Extremely Versatile" as shown in the photos!
The hair is 3/4" out
Mid-Length handle
You can use it to:
Letter 
Scroll 
Fine outlines
Cartoons
It's Endless, Etc, Etc, Etc.
I designed this brush totally for these purposes &
It's one hell of a versatile FUN brush  :-)
PLUS ~ you are automatically enrolled in our
             Customer Loyalty Program
* * * 
Buy ANY 10 brushes - Get 
1
 FREE
* * *