Synthetic Mini Saber # 00 Scrolling Brush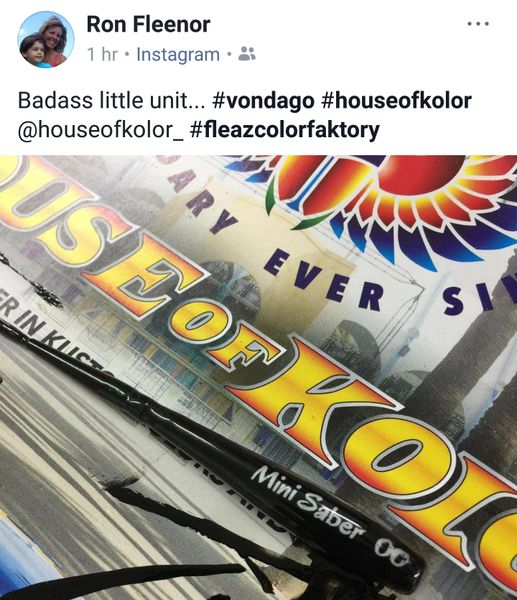 Synthetic Mini Saber # 00 Scrolling Brush
# # #  
International Orders
 ~ 
NOTICE  
 # # #
Please contact us Direct:  vondago@yahoo.com 
for a 

shipping COST price

 quote on #

*

 

ALL

 items 

*

#

 so we can send you the proper payment Amount via Personal Email Invoice
is for the  ~ 
UNITED STATES ONLY
Mini Saber # 00 Scrolling Brush 
This # 00 would be considered a * Small * size brush (My personal Favorite size)

For those that like a "Little Snappy / Stiffer" hair ~ this 'Lil Scroller / Pinstriping brush can get it done!

Including some possible small "Script Lettering" for those experienced at Hand Lettering.

Works great with Oil based Enamel ~ (Not fully recommended to use with Urethanes) 
Made with a Specially imported **Synthetic Hair** that preforms like the closest thing to Real Hair as I've ever seen!  ~  and  although it still has some "Snap" of course - The hair keeps getting *Softer* as it continually gets Used 'n Oiled, Used 'n Oiled over time, Etc.

* Epoxied Ferrule
* Automotive Urethane Clear Coated Handle
And you are automatically enrolled in our
         Customer Loyalty Program
* * 
Buy "any" 10 brushes - Get 
1
 FREE
* *