MACK-DAGO Mini Saber #0 Scrolling brush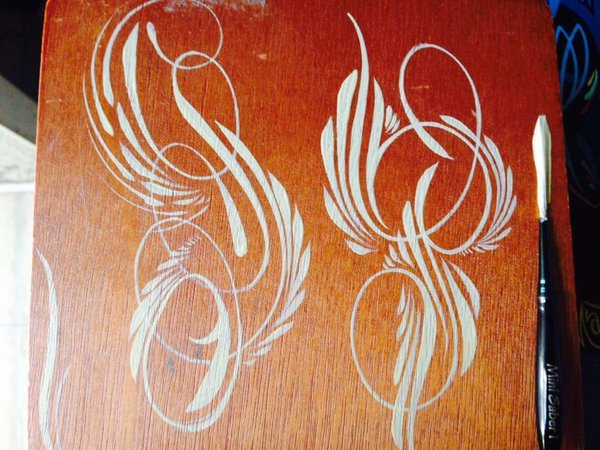 MACK-DAGO Mini Saber #0 Scrolling brush
# # #
International Orders
~
NOTICE
# # #
Please contact us Direct:
vondago@yahoo.com
for a

shipping COST price

quote on #

*

ALL

items

*

#

so we can send you the proper payment Amount via Personal Email Invoice
Free Shipping
is for the ~

UNITED STATES ONLY
! ! !
Mini Saber # 0 Scrolling Brush
This # 0 would be considered a *Small / Medium* size brush

Flowing swirls ~ to small tight turns & kickbacks, this 'Lil Scroller can it done. Including some small "Script Lettering" for those that have experience with Hand Lettering.

Works great with Oil based Enamel or Urethanes.

For those of us with Stubby Chunky hands ~ these are the smallest Scrolling brushes on the market today !

Made with a Specially imported **Soft ~ Synthetic hair** that preforms like the closest thing to Real Hair as I've ever seen! ~ and keeps getting *Softer* as it continually gets used.

* Epoxied Ferrule
*

Automotive Urethane Clear Coated Handle



*

EVERYONE is automatically enrolled into our rewards program with a brush purchase

!
# # #
International Orders
~
NOTICE
# # #
Free Shipping
is for the ~

UNITED STATES ONLY
! ! !