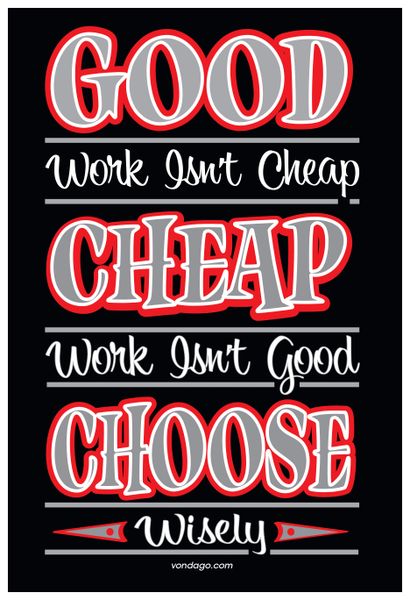 SHOP WALL POSTER
Free shipping is for the United States ONLY
Free shipping is for the United States ONLY
Free shipping is for the United States ONLY


        * Wall POSTER *
"" Great for ANY type of Business ""

Dago teamed with Ismael -Bubba- Rodriguez, and together they came up with the perfect shop display message to your customers.
* Heavy Duty 13" x 19" glossy stock 
* Shipped separately from other items ! 
### INTERNATIONAL customers ~ NOTICE ###  
Please contact us Direct:  vondago@yahoo.com 
 ~ 
for a #shipping cost # quote on # ALL ITEMS # 
so we can send you the proper payment amount via Personal Email invoice.
Free Shipping is for the United States Only