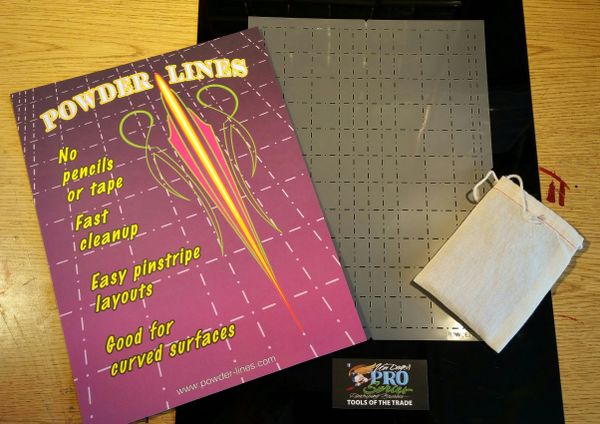 Powder Lines Design Grid
### INTERNATIONAL CUSTOMERS ~ NOTICE ###  
Please contact us Direct:  vondago@yahoo.com  
~  
for a shipping price cost quote on ### ALL items ### so we can send you the proper payment amount via Personal Email Invoice.
          Great

*Tool of the Trade*

*

Easy - Fast - Precise


*

Can be used on Curved Surfaces too


*

For the beginner or seasoned Professional


*

Comes with Blue pounce powder & bag

!  
*** NOTICE *** 
When checking out with *THIS* and other multiple Heavy or Odd sized items ~ 
The Shipping system might hit you with a ridiculous high shipping cost.
.....DON'T FRET or PANIC......
Once we pack & select the proper shipping service, we ""always - always"" issue a REFUND back to your payment method!
WE are Pinstripers for Pinstripers & not out to rip anyone off. or make profits from mere shipping costs.!