# 0 Pro-Series Pinstriping brush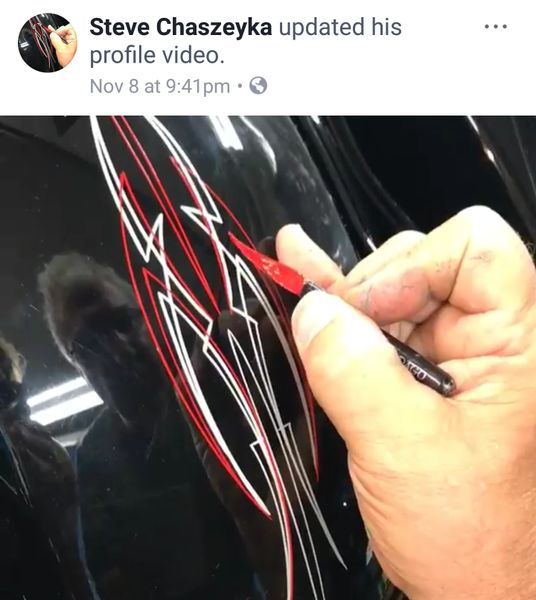 # 0 Pro-Series Pinstriping brush
# # #  
International Orders 
~ 
NOTICE 
# # # 
Please contact us Direct:  vondago@yahoo.com  
for a 
shipping COST price
 quote on
#
ALL

 items
#
 so we can send you the proper payment Amount via Personal Email Invoice
Free Shipping

 is for the  ~ 

 UNITED STATES ONLY 
! ! !
 Pro Series # 0 
Proudly 
Made in the USA
of the finest hand picked,
imported European
Pure Natural Blue Squirrel Hair
 ~ 
This Premium brush is designed for both professional & beginner use. 
The overall volume hair count & M.M. size, makes it extremely user friendly.
*
NO - pre-wash needed
*
 NO - major trimming needed
* 
NO
- ferrule leakage
*
LASTS - 

twice as long, as
 the average brush 

!
Plus....
They are totally ready to use & start make Money with, right outta the shipping tube
!!!!
Awesomely smooth flowing, these Pro-Series brushes are now considered 
""
Top of the Line
""
 - affordably priced - and have been
VERY VERY well reviewed
by the newest generation of pinstripers & especially seasoned Old Pros, who
KNOW
 a good brush when they use one 
!

Like Ryan Evans , head painter on the hit T.V. Show 

**

Counting Cars

** 

at Counts Customs in Las Vegas and World renown airbrush artist / pinstriper 

Craig Fraser
And you are automatically enrolled in our
         Customer Loyalty Program
* * 
Buy "any" 10 brushes - Get 
1
 FREE
* *