Winged Flying Eye V.D. Man - Pin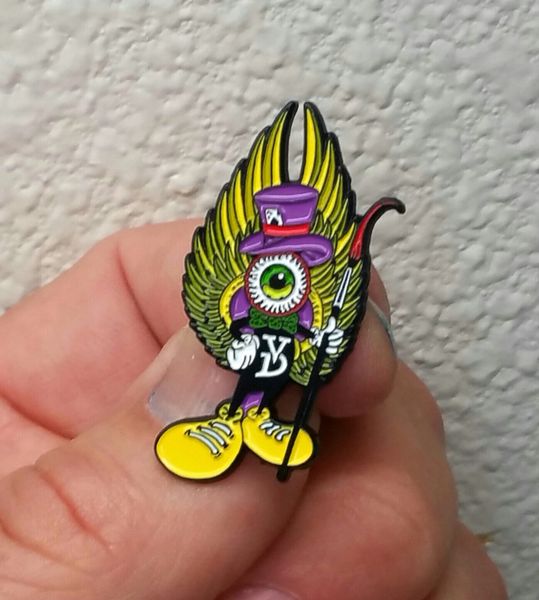 Winged Flying Eye V.D. Man - Pin
Free shipping is for the United States ONLY
Free shipping is for the United States ONLY

Free shipping is for the United States ONLY

* Winged Flying Eye V.D. Man *
     Limited edition collectible 
              Metal PIN
Designed by myself & fellow Dago artist, Dave "Cooz" Cusimano.
The detail in this 'Lil sumbitch' is absolutely freaking Awesome! 
Wear it on your Hat, Shirt Lapel, Leather Vest, Etc. ~
Or shave the pins off the back & super glue it on your paint kit like I did.   


### International Customers ### 
 Please contact us Direct:  vondago@yahoo.com
  ~  
for a shipping price cost quote on # ALL ITEMS # so we can send you the proper payment amount via Personal Email invoice.
Free Shipping  is for the  United States ONLY